Anji offers 1:1 sessions from her clinic in Ealing to across the world via Zoom. 
Book a FREE 15 min discovery call to find out more.
Persistent Low Back Pain Programme - for patients
Mentoring – for Yoga Teachers & Manual Therapists
Anji has developed and runs a PLBP programme in the NHS and offers this to patients in her Ealing clinic. 
It incorporates yoga, pain education, graded exposure and acceptance therapy – evidence-based modern theories of pain management and reduction.  This powerful cocktail helps to unwind the heightened levels of stress, fear and discomfort that accompany persistent low back pain.
Back pain gets in the way of doing what matters.  What would it be like to Feel Stronger, Move More and Worry Less about your back ? Contact Anji now for a free discovery call.
She has worked with patients who have undergone several sets of spinal surgery or endured decades of back pain.  The PLBP has helped change their lives: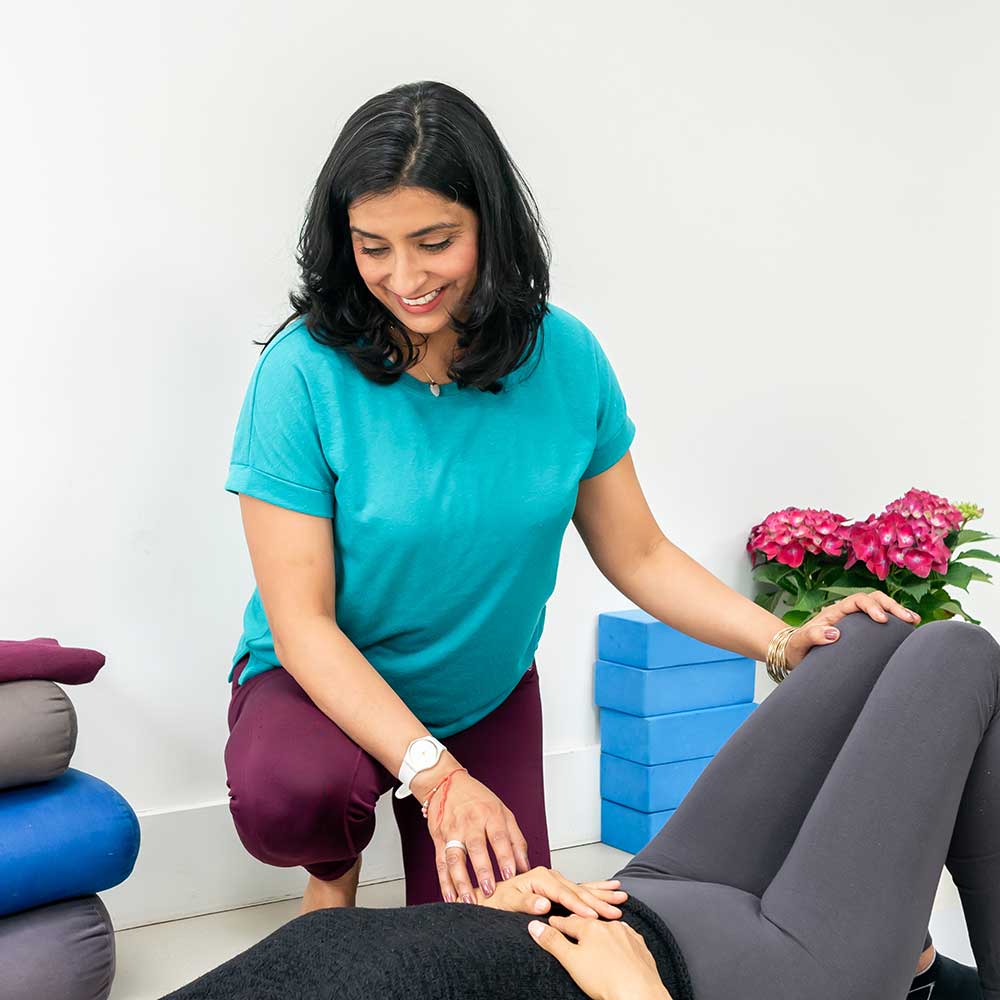 "I came to Anji with chronic back pain that had been worsening over many years, and was struggling to find a way to manage my condition such that I could become more active and reduce my dependency on painkillers. Her combination of osteopathy, sage advice, kind words and expert yoga teaching has resulted in my returning to the gym and swimming pool, and negated the need for painkillers at all. Perhaps more importantly, Anji's helped my take notice of, understand, and nurture my own body. Not only am I more flexible and in significantly less pain – I'm also calmer, more focused and self-aware. I have a far greater understanding of what my body is/ isn't capable of, and how it reacts to breathing, movement and exercise. Anji's given me a grounding in basic Yoga and mindfulness practice that I'm able to build upon and grow in my own time – and to continually develop in my own way. It's put me back in control of my pain – rather than the other way round. I can't thank her enough." Mr B, January 2018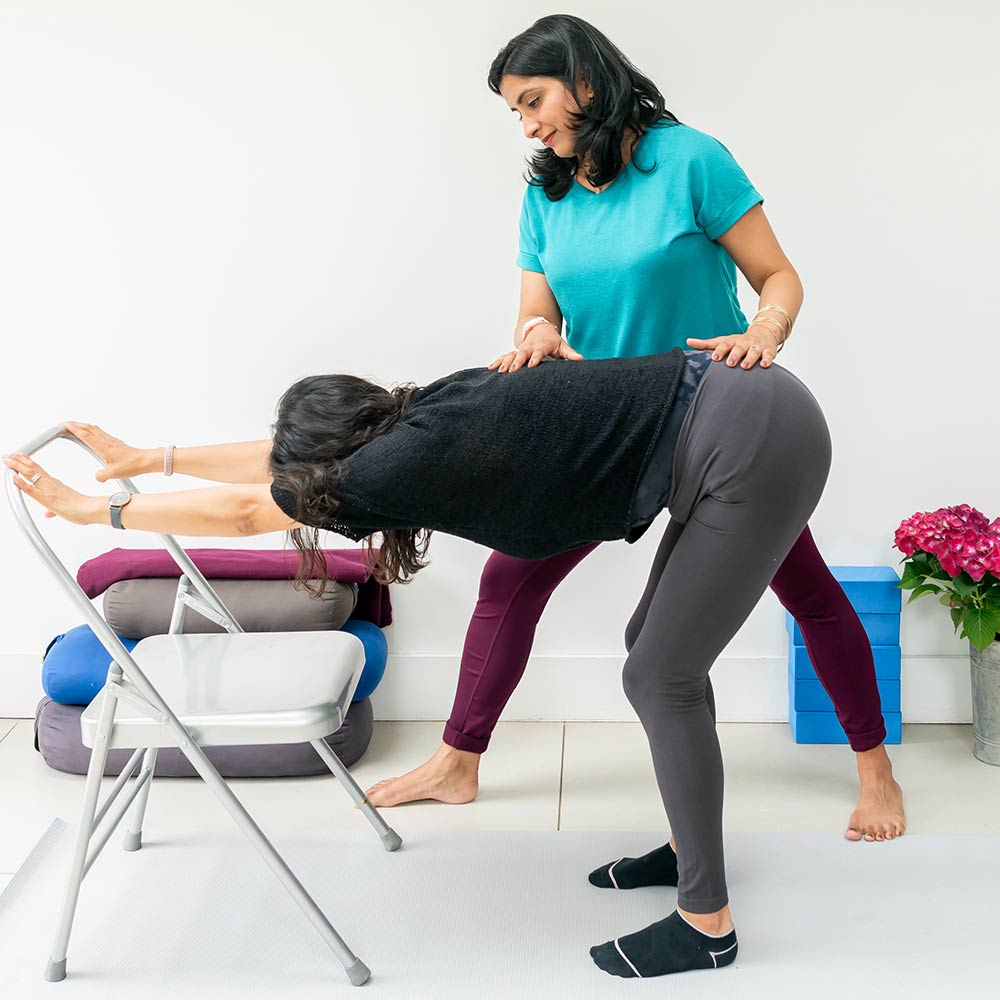 1:1 Sessions – Therapeutic Yoga
Work with Anji to find relief from specific conditions, to rehab, to prepare, to find the best health you can.  Yoga is a collection of ancient and more modern practices designed to balance body, mind and spirit.  Yoga teachers and students have long known the benefits to health from practicing yoga – this could be breathing, moving, mediating and more.
As a healthcare professional working in the NHS and privately Anji is also interested in the proven, evidence-based ways that specific yoga practices change health.  There is a wealth of scientific research out there from reputable scientific institutions and more is being conducted all the time – contact me if you have a specific query.
Students who wish to deepen their knowledge and accelerate the use of BackCare Foundation methods in clinic may apply to a Mentoring Programme.  A limited number of spots on the mentoring programme are available every 6 months.