The home of Yoga for BackCare
Welcome to the BackCare Foundation – where we know that good spinal health matters.
The health of our body and back determines how we live, move and interact with the world – so if aches and pains get in the way of living a great life – you've come to the right place. Our range of training courses and classes are here to help.
They've been tried and tested with patients and students – explore how they can help you find better spinal health – and move more, worry less and feel great.
Training courses for yoga teachers
Yoga for BackCare is our flagship course – learn how to teach this important work.
Training courses for manual therapists
Powerful Yoga-based exercises – to improve patient outcomes with active treatment.
Weekly
Classes
Improve your spinal health – Live Yoga for BackCare Classes
Training courses, classes and workshops
We offer a range of training courses for Yoga Teachers & Registered Manual Therapists – and regular classes for individuals.
Do you (or your students & patients) have aches and pains in your neck and back?
Why do we only consider our back health when there is a problem ?
Would you like to learn how to maintain good spinal health with simple, powerful and safe yoga-based practices that make you feel strong and flexible ?
Want to try Yoga but worried you are too old / unfit / inflexible ?
Then you are in the right place.
Anji Gopal, M.Ost, BSc (Hons) is a London-based back pain specialist who focuses on using Yoga as a practical and gentle way to improve spinal health.  
She is a passionate advocate of using Yoga as an evidence-informed healthcare intervention – and worked with patients and students in hospital, clinics and yoga studios.  Her motivation in developing Yoga for BackCare is to share her knowledge, knowing that this approach improves the wellbeing and day-to-day life of anyone who finds that back pain gets in the way.
Anji's approach is to encourage people of all ages, backgrounds and restrictions to find better health through the application of simple and accessible yet powerful and transformative yoga practices.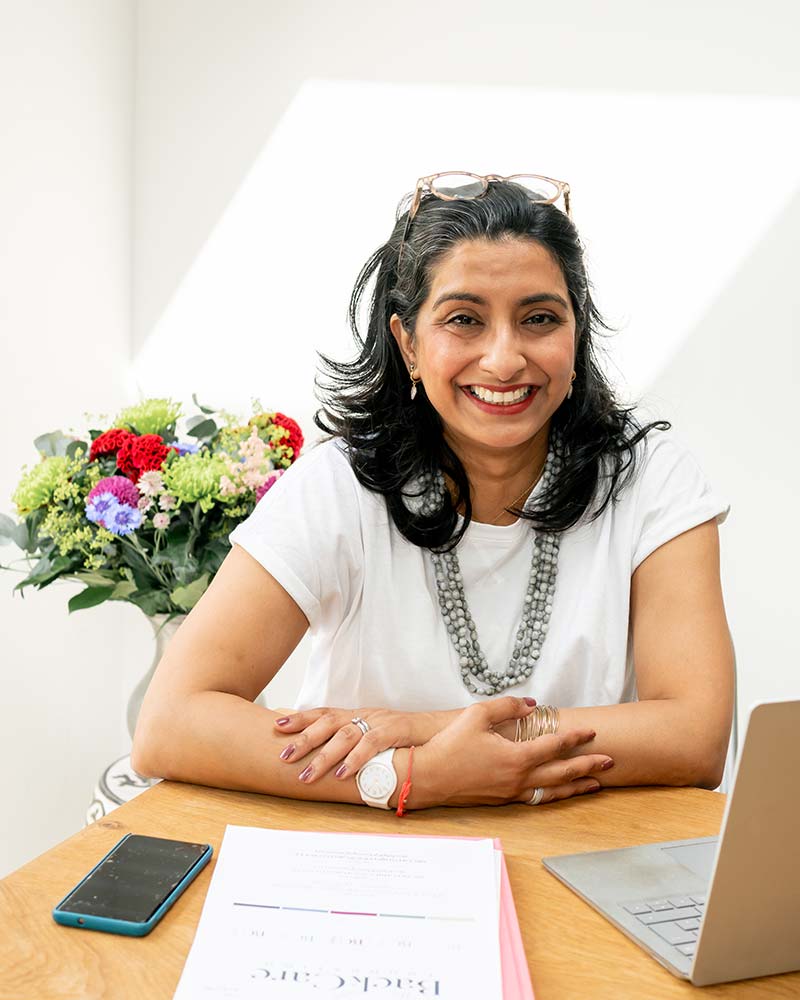 Why do I get Low Back Pain?
The top 4 causes of back aches & pains – 10 min video with Anji